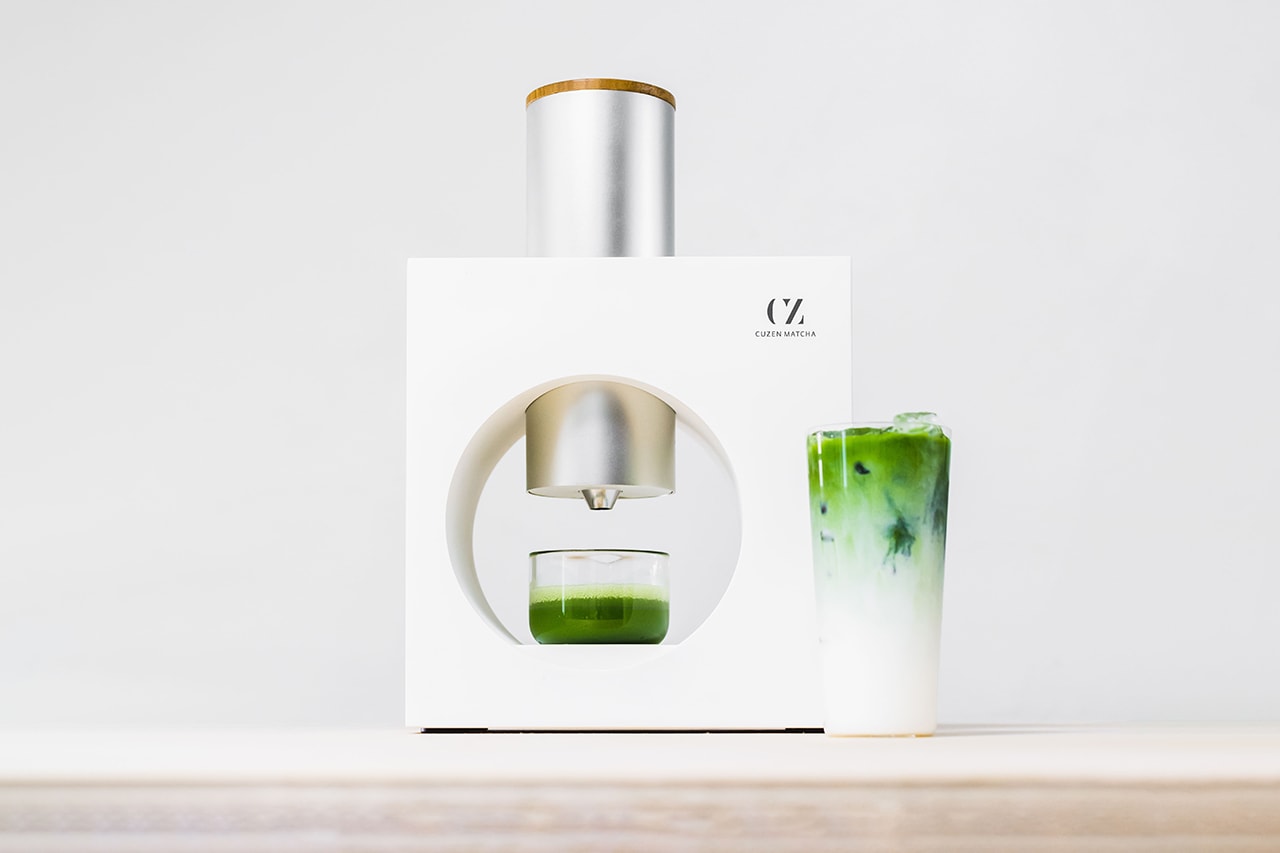 In pandemic times, we've all had to make adjustments both big and small within our lives. Those of us who are used to buying a daily coffee (myself included) no longer find it safe to uphold those same habits. As a result, people are given two options really – learn to live without it or do it yourself at home. We're not quite at the stage of making it ourselves yet, but in six months, maybe we will be!
[Cuzen Matcha] is giving people the chance to get their regular matcha fix at home with a new machine and it's just as easy as one that makes coffee. In a traditional tea shop, making matcha involves grinding and adding in water by hand which all feels manual. However, this device automates a portion of this process making this even simpler and convenient for home.
Boasting a minimalist appearance, the innovative kitchen device features a compact ceramic mill that grinds tea leaves and dispenses them into a carafe, while a magnetic stirrer mixes water with the matcha powder to create the perfect cup of beverage.
If you're a regular matcha consumer who could benefit from having a device like this, you can purchase one [here] for $369 USD. The machine also comes with three packets of tea leaves as well as a whisking cup to get you started.
[Source]