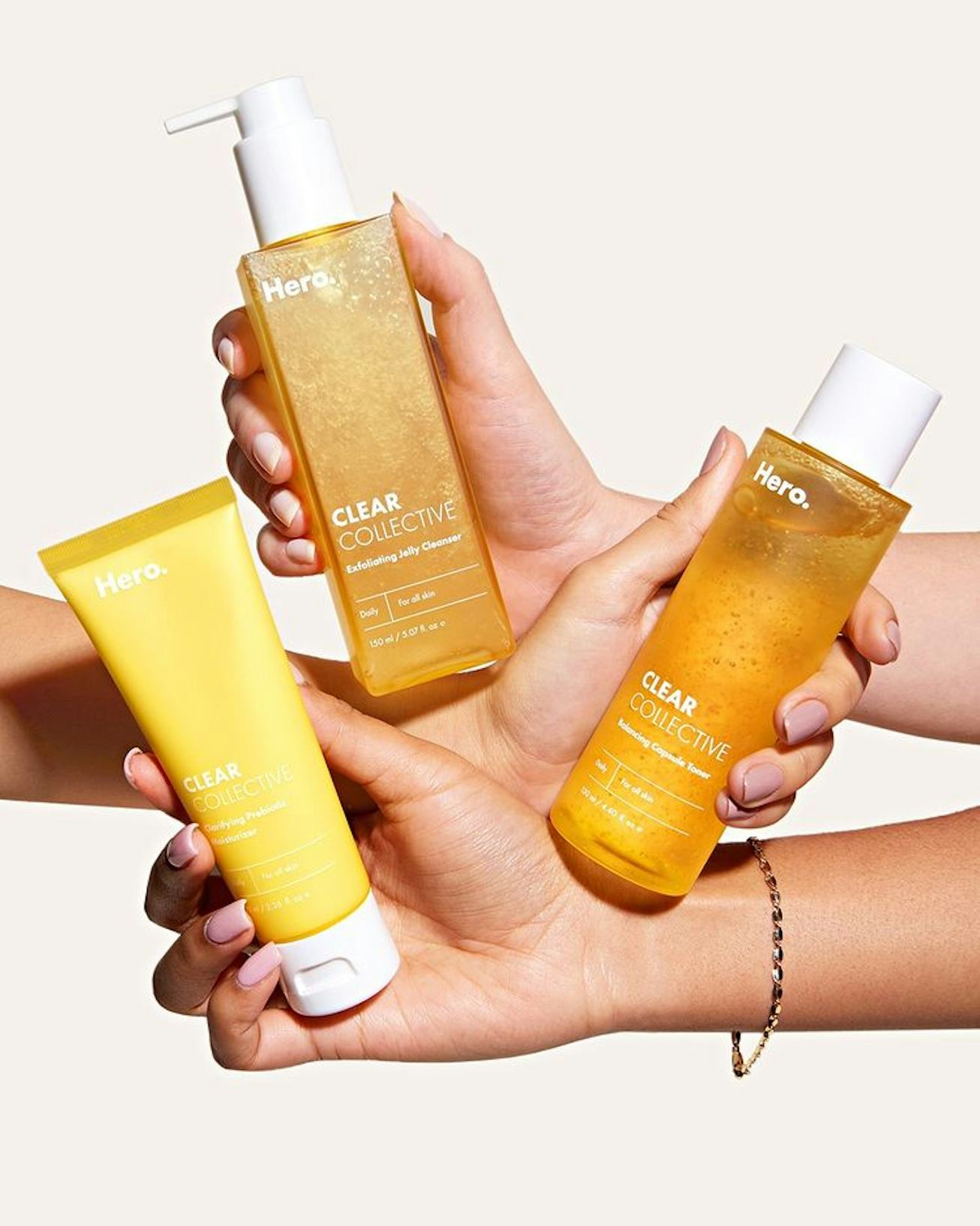 If I had to pick one brand that saved me during quarantine, it would be Hero Cosmetics. Since the beginning of mask wearing their patches have always come through for me. I hope you'll believe me when I tell you that the maskne was rampant. It's also the brand that I've been sharing with my own friends. Now that they've clearly succeeded in this area, they are introducing a line of new products that they hope will be incorporated into your skincare routine.
Their [Clear Collective Collection] is a three-step system that they believe will prevent future blemishes. For the set of three products, the bundle will cost $35 or you can buy each one individually at $12.99. I've watched many videos of people's skincare routines that feels like a 10-step process and honestly, who has time for that in a day? Hero Cosmetics is making a promise that you really only need three essentials: their [Exfoliating Jelly Cleanser], [Balancing Capsule Toner], and [Clarifying Prebiotic Moisturizer].
"We want to make products for the entire life cycle of the pimple. Clear Collective is basically our foray into the 'prevent' category," founder Ju Rhyu says, noting that the patches fall into the brand's "treat" category, while the Rescue Balm and Lighting Wand fall into the "repair and restore" bucket.
[Source]