What We're Watching: 2021 Golden Globe Awards
My sense of time is just gone at this point! How have we already made it to the end of February? I can't even believe that we've reached the point of the 2021 Golden Globe Awards because while I know I've watched a lot, in some ways, I feel like I have watched nothing? Is anything I watched even nominated? It feels like we've also missed out on a whole year of red carpets which all of you know is one of my favorite parts about award show season. Despite this being another abnormal year, I'm still looking forward to the event. We'll clear our schedule and make the most of it.
What We're Listening To: Giveon
TikTok has the ability to introduce me to a lot of new music. The only downside is that it's not always timely. Many of the songs have been released for some time, but evidently its TikTok and its users that give the tracks a revival. Because of a recent trending dance, Giveon's "HEARTBREAK ANNIVERSARY" has been all over my For You page. And while I love it, I feel so behind because it came out a year ago! We're used to wanting to stay ahead in the music world, but TikTok doesn't care about that and will make things relevant when it makes sense.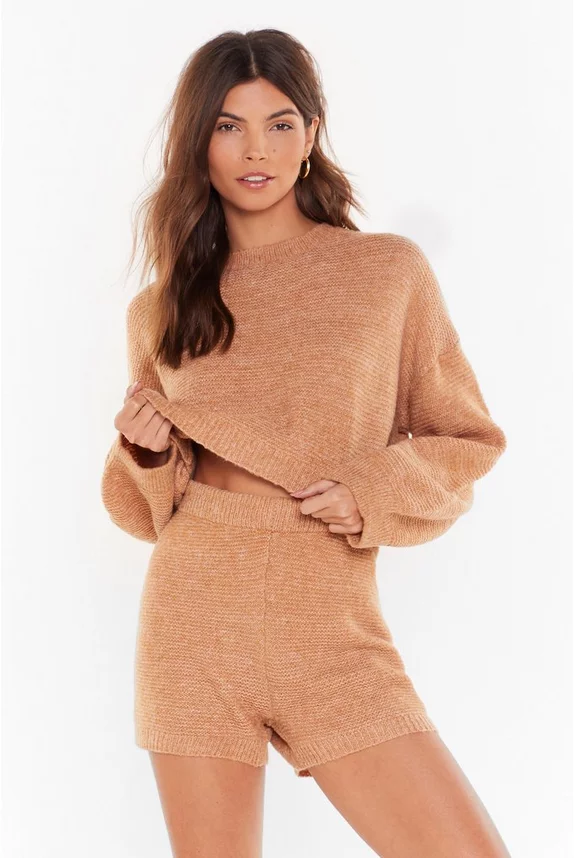 Okay so I'm lazy and I haven't actually planned ahead for my outfits this weekend, but I can tell you now that I'm wearing a pair of knit lounge shorts from Nasty Gal. They aren't the same ones as above, but I wanted to give you a sample of what they are like and if you wanted your own, this seems like a great set to buy!
What We're Eating: Devil's Teeth
Since it's a beautiful weekend in San Francisco, my friends and I headed out to Devil's Teeth this morning (my first time at this SF staple!) and picked up breakfast which we took to the beach. I didn't actually get the popular breakfast sandwich, but my friends did! Instead, I opted for something a little lighter: a slice of meaty quiche (bacon!) and a donut muffin as my dessert for tonight.