What We're Watching: Nomadland
After watching the Golden Globe Awards last weekend, I'm feeling a bit of FOMO having not seen many of the films and television series that were nominated. Given the last year, you would think we'd be on top of it. Somehow we missed 75%. In an attempt to catch up, I decided to watch "Nomadland" after work today. It was high up on my list because the film's director, Chloe Zhao took home a Golden Globe win! I'm naturally attracted to films that tell stories about different kinds of people. It's one of the reasons why we love Lisa Ling's "This Is Life." "Nomadlife" balances showing us the perspective from Francis's point of view as a nomad, but also from the outside looking in. It's about strength, loneliness, loss and community all in one.
What We're Listening To: Bruno Mars, Anderson .Paak, Silk Sonic – Leave the Door Open
It was a week ago that I learned that Bruno Mars, Anderson .Paak and Silk Sonic would all be teaming up together for an album. Believe it or not, we had this on the agenda to post about and then time got ahead of us. Now it's one week later and the single is out alongside a music video. I can't put my finger on what this single reminds me of, but it brings back old school laid back R&B vibes for me that I loved as a child. These days, music just doesn't sound like this anymore and I'm nostalgic for this to come back.
Technically, we don't own this yet and I'm still on the fence about it. I've been seeing Lunya all over my IG for the last year and while I've always been used to wearing whatever to bed. As I think about entering further into my 30's, I'm wondering if I need adult woman pajamas. Also, is there anything better than washable silk? The price tag is hefty, but the reviews say they're worth it!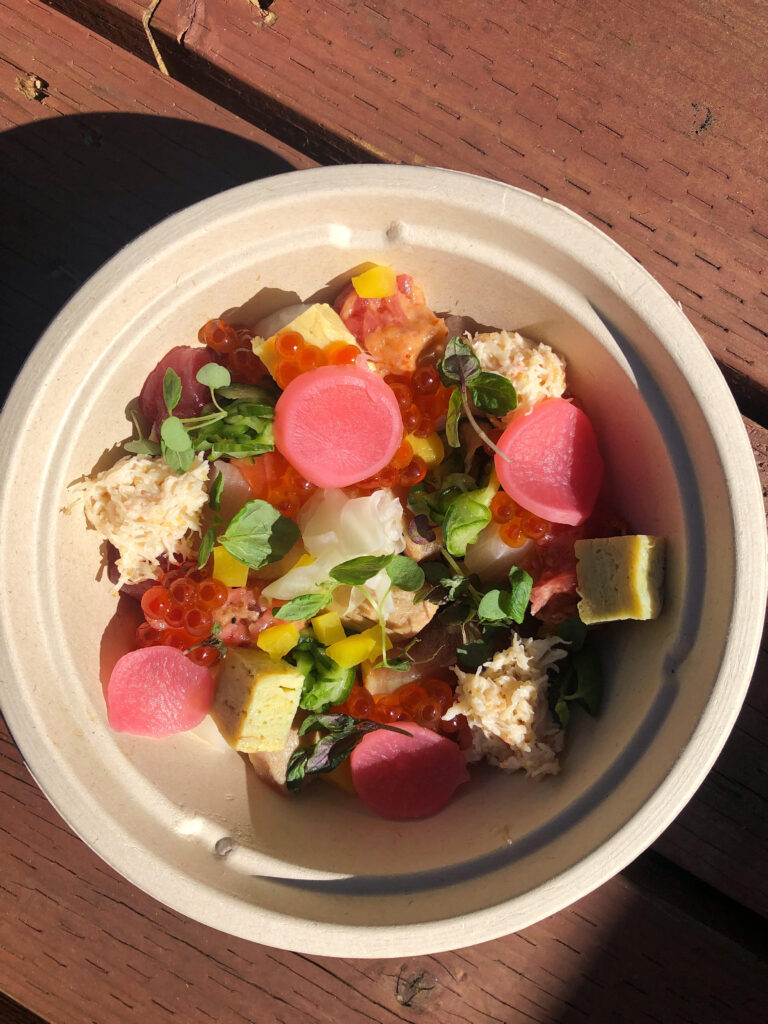 What We're Eating: Ju-Ni Chirashi Bowl
Indoor dining has opened up in San Francisco, but we're not quite ready to do that just yet. It's time for my monthly visit to Ju-Ni to snag their Chirashi Bowl for takeout and this Sunday we're taking ours to the park.