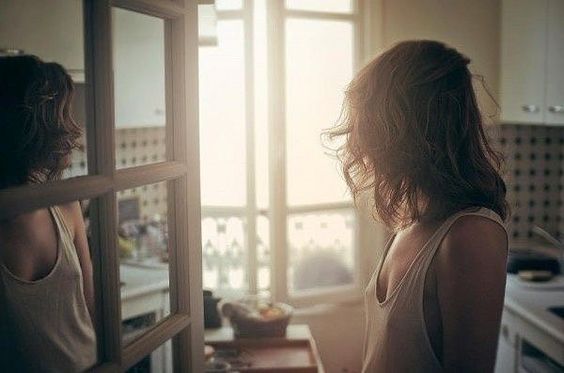 I recently went through an incident at a home that made me realize how much junk I've collected over the years. By no means would I ever consider myself a hoarder, but I did have receipts and unopened mail from 2019. Maybe we just call that being an irresponsible adult, I don't know. Whatever the case, we end up keeping too much laying around that we don't need.
As my company decides on returning back to the office, I've done a bit of re-evaluating with my closet. The pandemic year didn't result in buying no clothes at all, it just meant a redirection in the pieces I was purchasing. I took a long and hard look at my closet. Even though I was home for the last year, I still didn't touch 70% of the pieces that I owned. I'm clearly someone that looks at pieces as if they have sentimental value, but I needed to recognize that these pieces could go to a more loving home. I've filled two large shopping bags and tomorrow, they will be off to the Goodwill. I know in this day and age, many people consider re-selling pieces, but I honestly don't have the patience. Once I've made the decision to part ways with something, I want it out of the way!
Spring cleaning, however, doesn't just mean clothes. In the coming weeks, I'll be figuring out what else I can part with. I also view spring cleaning as a time for fixing things like a window that I haven't repaired or to find someone online to service my boiler. Windows, I feel, is an integral part of a home's exterior appearance, and keeping it clean and sparkly is definitely a bonus for those who pass by your home, or visit it! Exterior window cleaning is something that is best handled by professionals, and if I do decide to get my windows cleaned, I might need to reel in experts like the ones at Aqua Pro! Everything is still undecided at the moment though, but I would definitely consider it. And while I'm at it, I also need to acknowledge how dirty my lawn and outdoors are getting. The grass hasn't been mowed in forever, and there are leaves everywhere, even in the gutters. I looked online and found a company that can provide Gutter Cleaning Fresno services, now I just need to find a similar one in my area who can come and do the job for me.
I have also been considering taking some extensive cleaning measures, in ways such as getting the carpets professionally cleaned, to possibly having the floor re-waxed and varnished. A friend of mine recommended potentially looking at Peoria carpet cleaning services, to see if I have any companies that offer similar services in my local area. I have also been considering some possibly reputable floor waxers to help with making the floors look brand new!
It's not the most fun adventure to be embarking on these days, but in the long run, my future self will thank me for it!