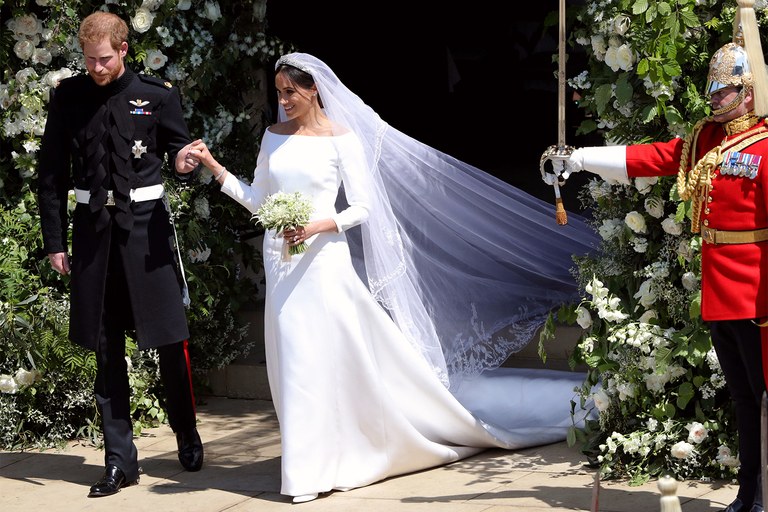 For one evening, I sacrificed a full night of sleep just to view the Royal Wedding and it was incredible. When Prince William and Kate Middleton married, I didn't feel connected enough to the two of them to want to stay awake for the wedding. I barely even caught the highlights of it back then. That just wasn't the case with Prince Harry and Meghan Markle. I've been a longtime fan of Meghan's since her very first episode on Suits. She is a bi-racial woman who played a strong-willed character on a show in a field that was known to be dominated by men. She was an actress, sure, but she continued to use her presence for good through charity work and speaking out firmly with her opinions on the world. Even without Prince Harry in the picture, she would have gone on to become a role model for many young women.
My adoration for Prince Harry would have come later, but it's true what he said in an interview after they were engaged: The two of them make a great team. This morning's wedding was unlike anything I've ever seen. Is it a stretch to even say that it was the best wedding video of 2018? Probably not. For the last week, I've been watching Prince Harry and Meghan Markle specials about their relationship, Harry's upbringing without his mother, and even highlights on the late Princess Diana. Each time, I felt a little bit overcome with emotion (except for the Lifetime movie) and reflected that even though I never knew Princess Diana, that her sons really did grow up to be outstanding men who found the best partners in life for themselves and believe that's likely what she would've thought too.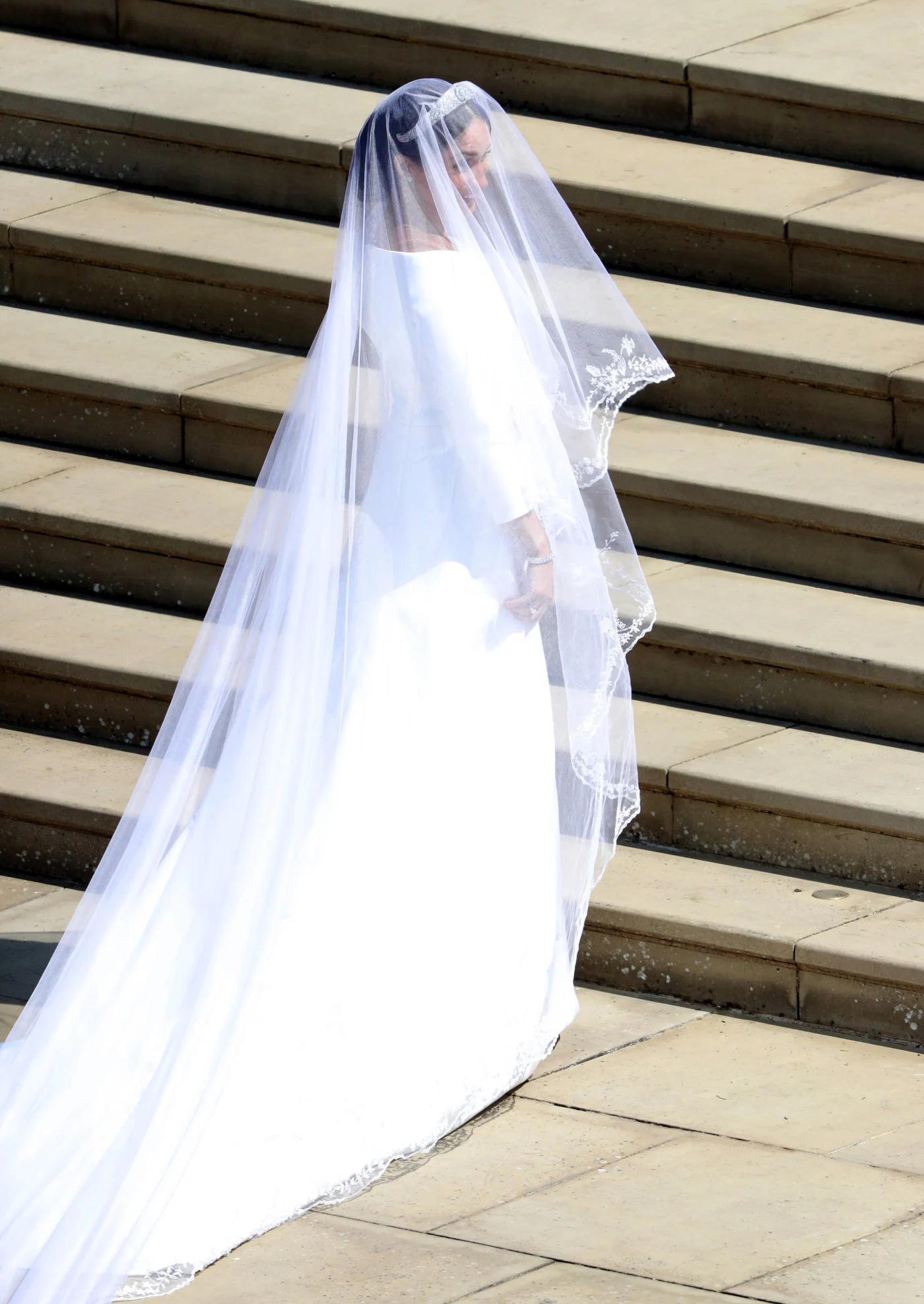 This morning, Meghan made her entrance into Windsor Castle's St. Georges Chapel in a perfect white gown custom designed for her by British Designer Clare Waight Keller through Givenchy. It was a simple gown, but a look elevated by her five-meter long veil, hand-embroidered with silk threaded and organza flowers. Sitting beneath her veil, a beautiful tiara belonging to Queen Mary loaned to her by The Queen.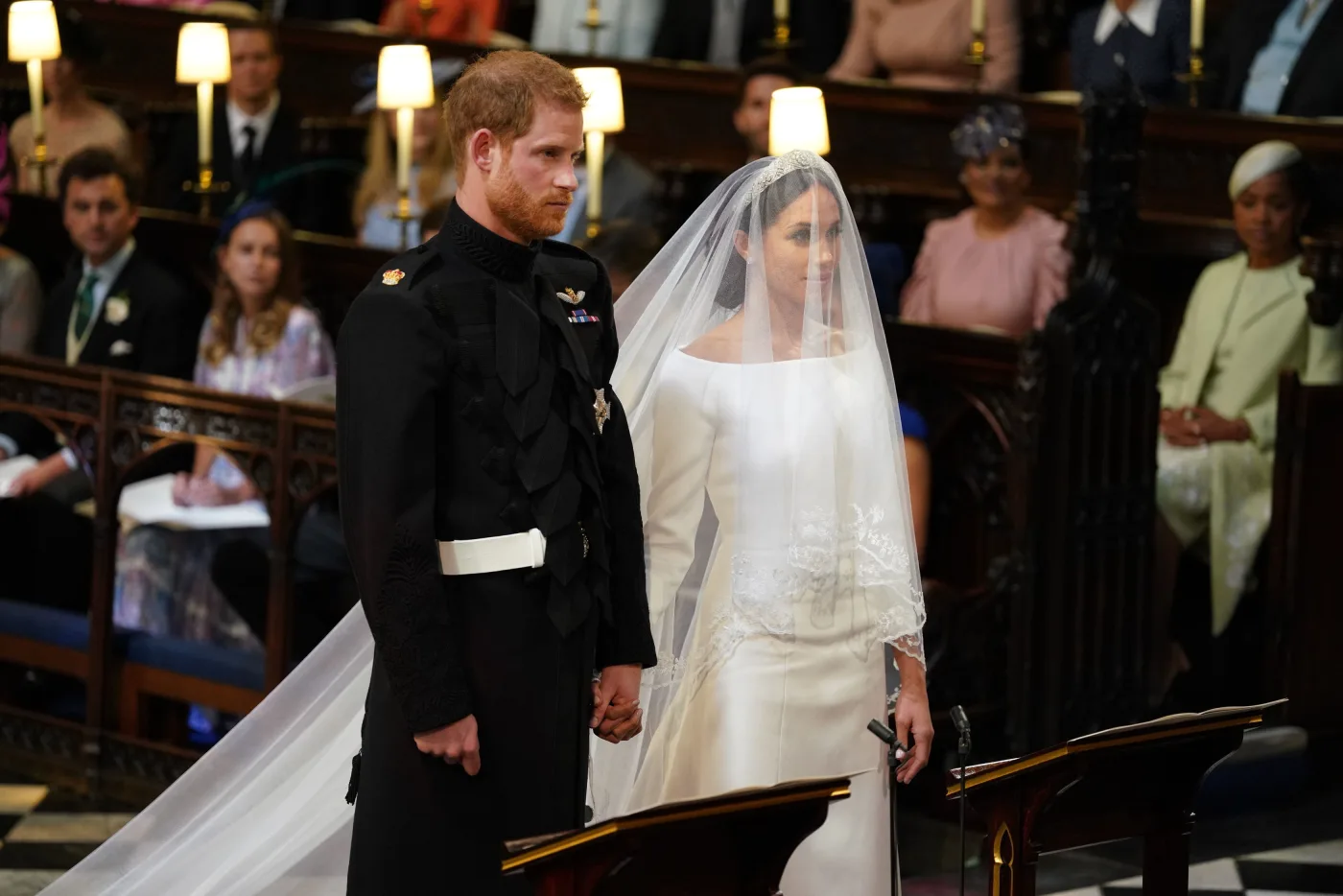 While Meghan's first dress for the ceremony seemed quite modest to some, the second dress she changed into for the reception did not disappoint. This Bespoke Stella McCartney dress was fit for a modern princess and was everything we had ever hoped for!