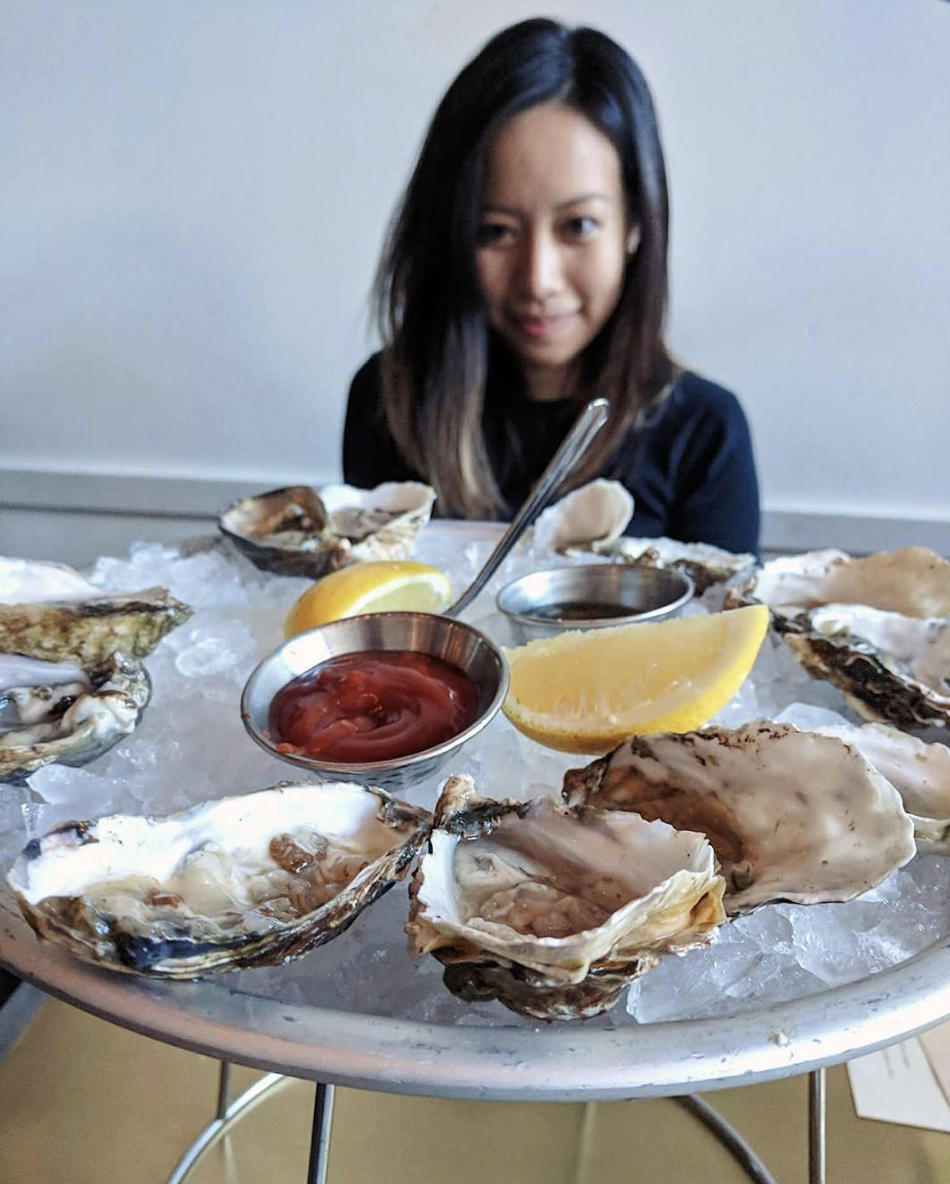 This photo cracks me up! Whenever, we feature food on the blog, it's always coming from my point of view – directly what is in front of me or from above. I love this shot that Elynn captured of me when I wasn't even looking at her. Obviously, I'm excited and clearly this is how I always look at my food before devouring it.
Elynn and I had ourselves an impromptu food tour that day starting with sushi for lunch, Salt & Straw ice cream as a snack and landing at Bar Crudo for their happy hour and early dinner. Oysters in the bay area tend to be more expensive than in Seattle. When Seattle has oyster happy hours, they are $1, but in San Francisco, you can expect them to be $1.50-$2.50 at times. No one likes raised prices, but what's a girl to do when you've got a craving?
When someone asks me what my favorite hobbies are, the first thing I always say is eating out at different SF restaurants. That doesn't mean that I don't have my own love/hate relationship with it though. In the last few weeks, I've been more stressed than usual and have found myself not enjoying the meals that I typically love: pasta, burritos, sushi. I couldn't even finish my Chipotle order just a couple of days ago. I never saw this correlation within myself until recently, but find it to be reasonable. It's challenging to enjoy most things when you are unhappy or when you don't feel like yourself. Now, there's no need to worry and I'm confident I'll be back to my normal self soon. Here's hoping that I'm making eyes at my food just like above very soon!