Favorite TV show: Big Little Lies
During my time off, I had a lot of time to try a lot of different things and a lot of time to binge on all of my favorites! Here are just a few of the things that I'm sharing with you all that I was obsessed with! This is my first time doing this too so if I'm missing a category that you want to see, just leave a comment and I'll see if I can include it for April.
I know I can't be the only one who fell in love with Big Little Lies. I had to renew my cable this past month and initially it did NOT include HBO. So of course we made sure to pay a little extra for HBO every month so that we could finish out the series. Plus… I just love HBO. These women are phenomenal. I never read the book, but really enjoyed the series and am crossing my fingers that we'll get a second season out of this. I think the series did a great job of shedding a light on abusive relationships in a way that wasn't too over the top, but very real for most.
Favorite Album: Khalid
Welp! We wrote a whole post earlier in March about what we were listening to all weekend long and it's safe to say that we're still listening to it. I'm so excited about Khalid's career and even though we just got this album, I'm looking forward to more music from him.
Favorite New Product: Kiehl's Ultra Facial Cream Sunscreen SPF 30
Thank you thank you thank you Kiehl's for sending me this! Since I opened this up, I haven't stopped using it and now I can't get enough. Once you develop a relationship with a moisturizer, it can be really tough to open yourself up to something new and want to try another one. I've admired Kiehl's for years, but never found a product that I would be interested in trying until this one came along. The last moisturizer I was using was a good one. The downside was that it didn't have SPF (a problem in 2017!) and then as time went on, I started realizing some of its flaws, which is that if you use too much of it on your face, your face will just have too much oil on it. This Kiehl's Ultra Facial Cream doesn't feel that way. It's a moisturizer that I'm also noticing works really well as a primer too.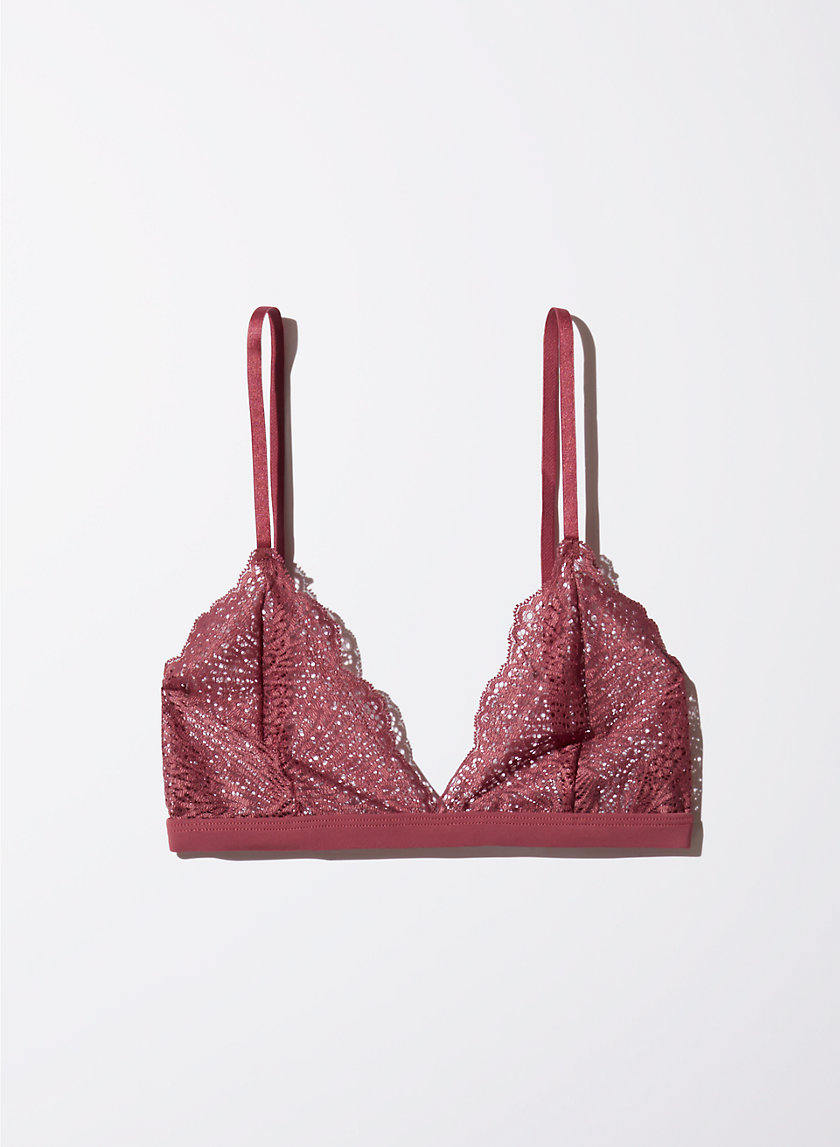 Favorite Closet Item: Wilfred Lavaltrie Bralette
The answer is yes. You need this in every color. Any woman will tell you how uncomfortable wearing a bra can be. I hate the underwire and what I want the most is a bra that doesn't feel like a bra. It is in fact, just a bralette! These are so pretty and delicate and perfect to wear under tees and spring sweaters. Also, if you're someone that's very new to lingerie, this is a fantastic gateway. Pair with your favorite pair of panties and that should do the trick!