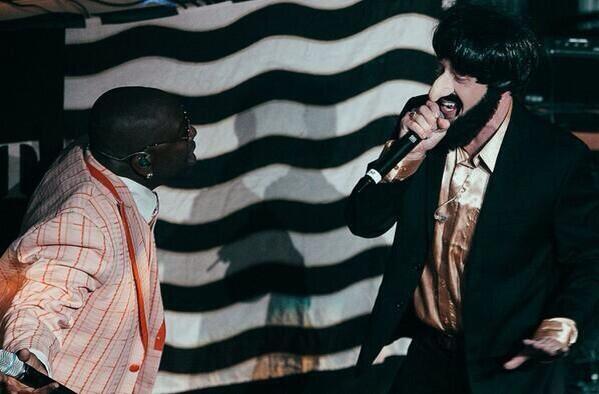 Oh boy… America's favorite and definitely Seattle's favorite rapper Macklemore has done goofed. At a secret performance on Friday night at the Experience Music Project in Seattle, Macklemore donned an outfit resembling very closely to a Jewish caricature. For someone who cares so much about equality, you would think that an outfit like this would be completely out of the question for him. That's why people are so confused! I don't want to say right away that this is taking away his credibility for everything that he has started and preached, but it definitely doesn't look good.
To make matters worse, Macklemore didn't apologize. Upon being called out on it by actor Seth Rogen, Macklemore went on to further deny it and didn't take responsibility for his actions.
How is he gonna get out of this one? Today, I found him on Instagram with Seattle Seahawks football player Russell Wilson visiting patients in the hospital (something Wilson regularly does.) Is this timing and appearance a coincidence to distract people from his very offensive costume?
[Source]
Oh wait… we do have an apology! You can check it out here. Thoughts anyone?