All posts in:

Leandra Medine
08 Mar 2014
Who: Brandon Murphy and Luke James
Where: Public School after party
[Source]
08 Jul 2012
My wedding obsession has gone into full force. Instead of perusing Style Me Pretty every once in awhile, I have decided to take a few peaks at it throughout my days. I've been off the blogging radar for quite a few days this week due to traveling/vacation, but while playing catch up, I did come across this photograph from High Snobette of the lovely Leandra Medine in her wedding gown by Marchesa. Medine is the writer behind the popular fashion blog – Man Repeller. Gorgeous, right? Also – just downright badass.
27 Mar 2012
Fashion
– Bloggers are making their mark on the world! The Man Repeller's Leandra Medine will be releasing a new book slated for next year. [Source]
– Pinterest puts their foot down when it comes to thinspiration images on their website. [Source]
– Could H&M be on the verge of launching a luxury brand? [Source]
Music
[youtube=http://www.youtube.com/watch?v=RoFXbt2tfbU]
Justin Bieber – Boyfriend
– The lyrics slay me.
– Britney Spears is joining X Factor y'all! [Source]
– Maroon 5's new album "Overexposed" will be released in June. [Source]
– A new MGMT record will be released this September! [Source]
– Australian music group, Jet, has decided to part ways. [Source]
– Edward Sharpe and the Magnetic Zeros will release their second album together by the end of the year. [Source]
Movies
– A Hunger Games vacation. [Source]
– JJ Abrams isn't letting anyone see Star Trek 2 before it comes out! [Source]
– The Weinstein Company has decided to retaliate against the MPAA and will release the new documentary, "Bully," as unrated. [Source]
– Direct R.J. Cutler (The September Issue) will direct yet another fashion-based film. [Source]
Television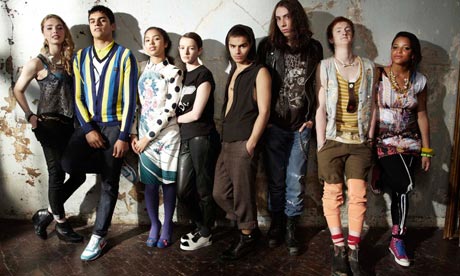 – We said goodbye to one of my favorite series, Skins. [Source]
– Teen Mom 2 star Jenelle is going under the knife. [Source]
– Mike "The Situation" has checked into rehab for prescription pills and alcohol. [Source]
– 30 Rock will do another live episode next month. [Source]
– Lifetime has pulled a controversial episode of Dance Moms featuring the young girls as little showgirls. [Source]
[youtube=http://www.youtube.com/watch?feature=player_embedded&v=uSpQNoIzp0w#!]
– Jo Rivera from Teen Mom 2 attempts a rap career. [Source]
– Here's a first look at AnnaSophia Robb as a young Carrie Bradshaw. [Source]
– Camille Grammer is not returning to The Real Housewives of Beverly Hills. [Source]
– ABC Family has picked up the network rights to The Hunger Games – will air in 2014. [Source]
– Jimmy Kimmel will host the Emmy's! [Source]
Seattle
– Everyday Music has officially moved across the street. [Source]
– Ballard burger spot, The Counter, has closed. [Source]
– A store I recently discovered while in San Francisco, Bevmo, will open up two locations in Washington in Silverdale and Tacoma. Um…I think they really meant Seattle, but that's not happening. [Source]
– Seattle Restaurant Week begins April 8th! [Source]
– There is a Vintage Wedding Fair going down this weekend. Swoon swoon swoon. [Source]
Other
– Miami Heat show their support for Trayvon Martin. [Source]
– Jason Russell's naked meltdown was because of a brief reactive psychosis. [Source]
– Tori Spelling is pregnant again. [Source]
– Kim's flour shower. [Source]
– Megan Fox has spent $60K + on plastic surgery. [Source] Yikes.
– Hilary Duff gave birth to son Luca last week.
– Khloe Kardashian turns her back on PETA after her sister's incident. [Source]
– VS Angel Adriana Lima is also pregnant. [Source]