All posts in:

Natalia Dyer
21 Jan 2018
17 Sep 2017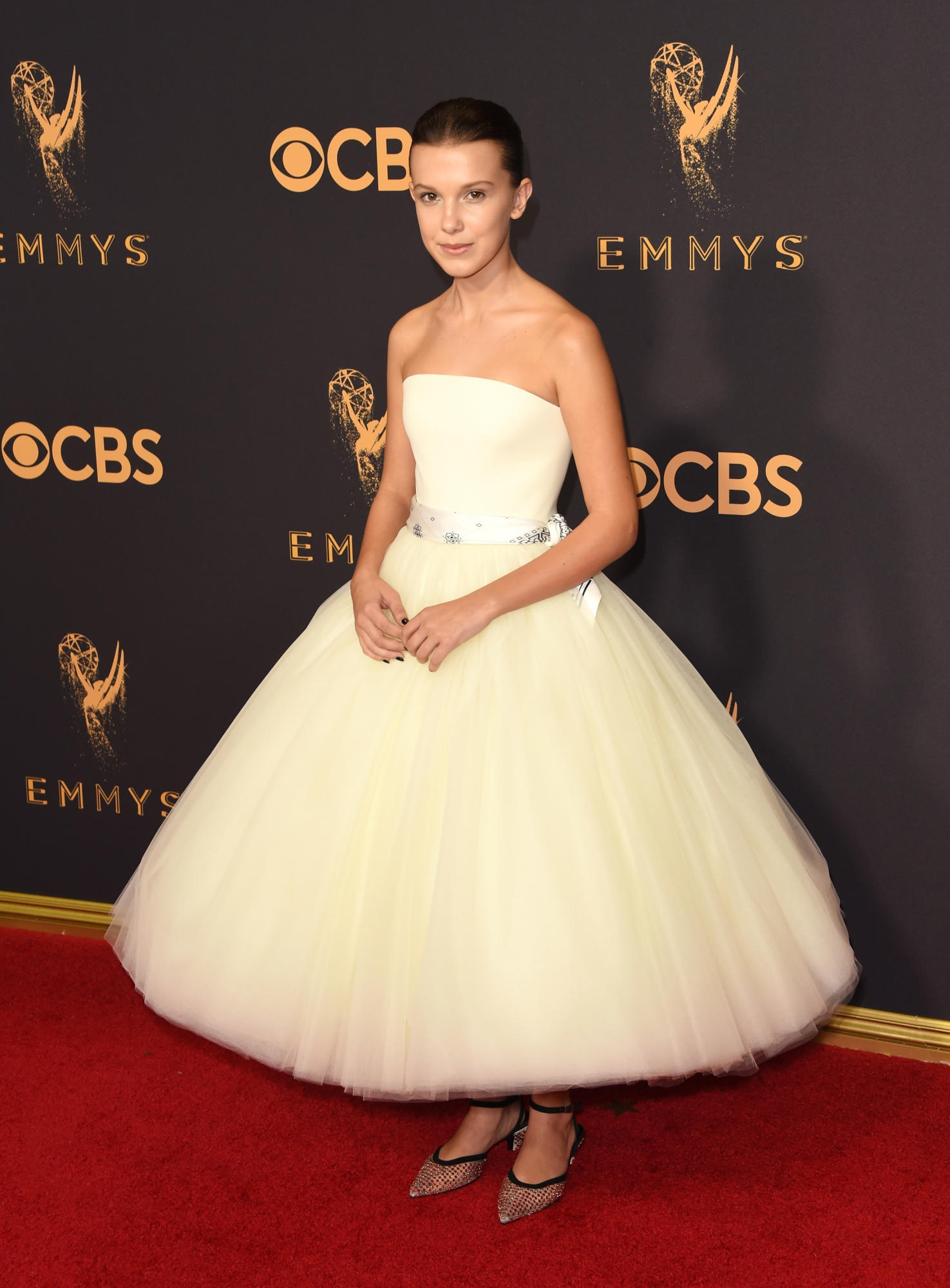 Millie Bobby Brown wearing Calvin Klein
Whenever I get the chance, I always try to watch the earlier showing of the Emmys. How is this thing still three hours long? For the first time in a long time, I actually stayed pretty quiet on social media this time around. We didn't live tweet the red carpet this year – mainly because I was still watching the Seahawks game during it and we didn't tweet during the show. Overall, I think the show had a slow start. Stephen Colbert was okay as a host, but the biggest takeaway for me tonight was all of the people recognized. The most exciting part of the awards show was being able to celebrate a more diverse group of winners than ever before. What did everyone else think?
Looks looks and more looks below!
29 Jan 2017
Millie Bobby Brown in custom Giorgio Armani
How darling is she?! Every time I see her, I see a young Natalie Portman. I'm so excited for the cast of Stranger Things – they took home a big win tonight!