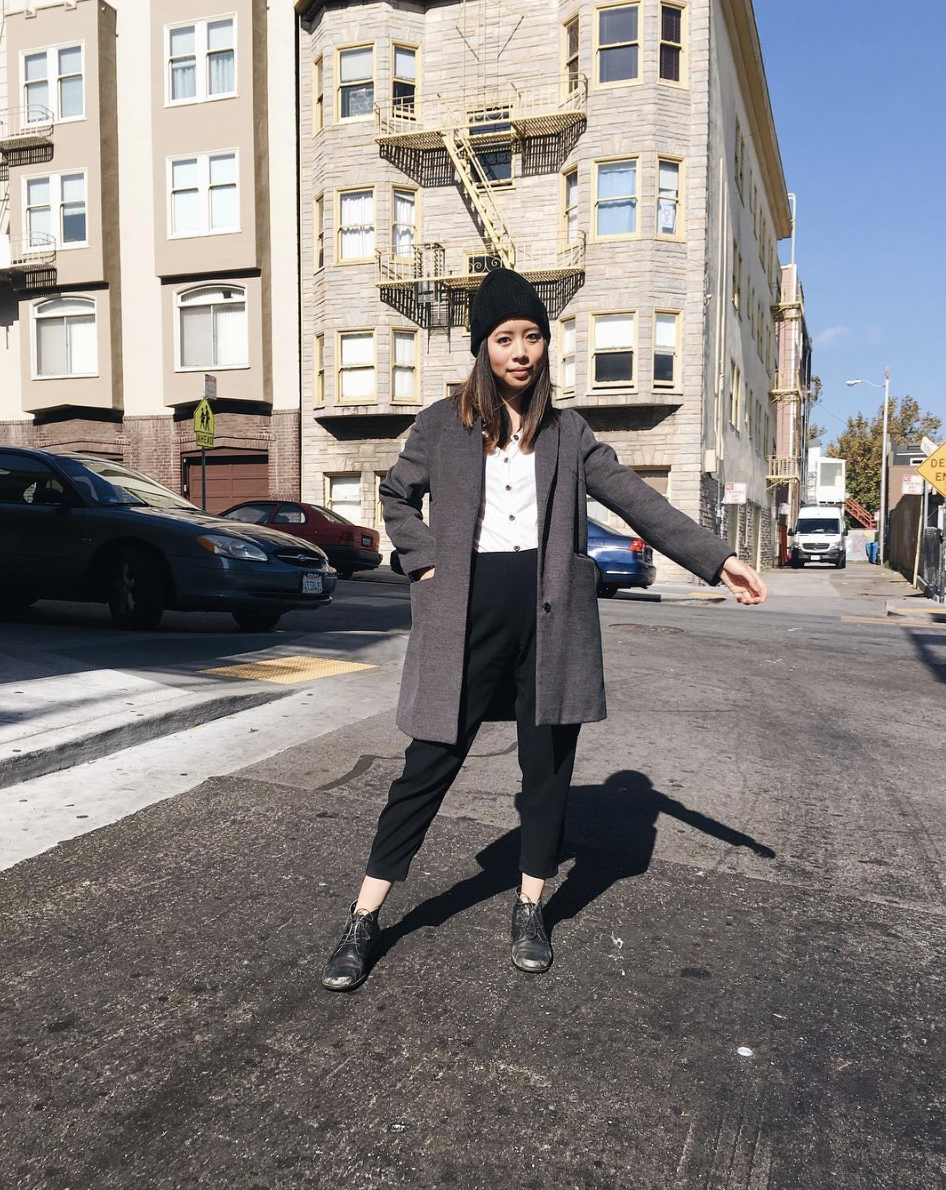 Cardigan + Shoes – Mom's / Jacket – Topshop / Pants + Beanie – Aritzia
Growing up, I knew a lot of girls in my circle who were proud to be tomboys. I don't feel like there was ever a point in time in my life where it wasn't cool to be a tomboy except maybe watching the girls that were on MTV's "Made." However, that was never me. For as long as I've known, I have loved being a girly girl, but then I think having an older brother helped me to explore other avenues. After all, I did get his hand-me-downs! He helped pick out my first pair of fashionable sneakers – a pair of brown and pink corduroy Puma's and influenced my style through the teenage and college years.
What I find interesting about fashion is just because it is an industry that is heavily dominated by females, it does not mean that there isn't a place for men in this space. I know I'm not telling you anything new here. To this day, I love going into boutiques just for men and there are plenty of pieces in my closet that are more masculine that I pair with feminine. This look is the perfect example of that and it's probably why I love it so much.
Another reason why I love this look is because it's sort of paying homage to my own mother! This cardigan and these shoes (completely worn out by the way) are both hers. The cardigan is so feminine, but it becomes a little bit tougher when you pair it with structured black trousers and an oversized coat. I remember when I bought this coat a couple of years ago that I was quite self conscious about it being a little too big or roomier in the shoulders. I'm happy to share that I've since grown into it or haven't even noticed that it was an issue! The beanie is a small piece of this outfit, but one that makes a statement. It makes this formal look more casual and it adds a bit of warmth to the top of my head. I am forever loving this outfit and can't believe it even took me this long to put it together!