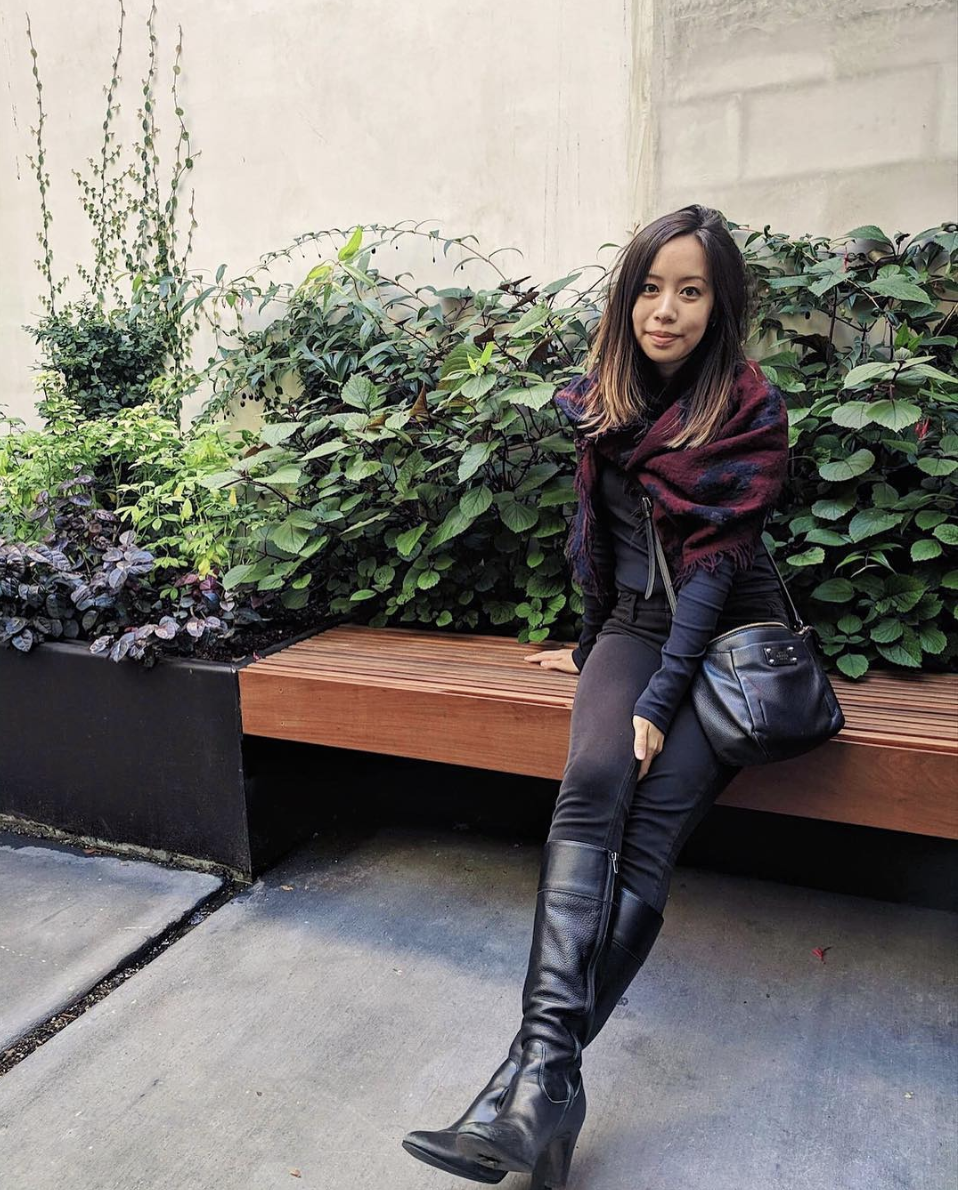 Top – Everlane / Pants – Uniqlo / Scarf – Aritzia / Boots – J. Crew / Purse – Vince Camuto
Is it just me or does anyone else ever feel uncomfortably warm when they are out shopping? It's the reason why shopping in the winter is so tough for me because when you're already getting in and out of your clothes, it's an added hassle to have to carry around your jacket. This blanket scarf from Aritzia is no stranger to Yow Yow! and you've likely been seeing this for years on the blog. The other alternative is that you likely own one yourself because they've made this in a variety of colors and prints and you're convinced that you need to have at least more than one. On a weekend shopping trip in Hayes Valley, I braved the cold temperatures by only having this scarf as my outer layer and you know what? It was enough! I decided to wrap it in a new way by just draping it over my shoulders and with the way that my purse was on me, it created a nice little shawl and kept it all together. The same thing could have been done with a safety pin too, but I preferred the purse since it looks more natural.
As usual, I'm a fan of wearing all-black outfits, but I love the pops of burgundy and navy with this diamond blanket scarf. It's a classic from Aritzia and if you haven't snagged yourself one yet, make sure to keep your eyes peeled around fall for what I anticipate will be a new collection of these!